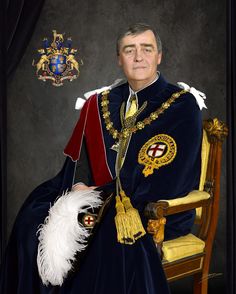 Sir Yuri Gagarin (b. 1957 A.U.K.) is a noble knight hailing from the Kingdom of Molvania. He was the last Prime Minister under the Kingdoms loyalty to the Russian Imperial Crown. 
Early Life
Edit
Yuri was born in the hillside village of Kramaska, Molvania. He was enrolled in Molvanias School of Law and Medicine were he graduated in a degree of political science. He was considered a Loyalist Imperialist. Today he lives in Exile from Molvania as it is known as Occupied Molvania under the Gainese Empire. Today Molvania is still loyal to the Russian Crown but thew distance from the Capital makes it impossible to protect and defend as a Russian Territory as Molvania already bordered the State of Calironia. 
Ad blocker interference detected!
Wikia is a free-to-use site that makes money from advertising. We have a modified experience for viewers using ad blockers

Wikia is not accessible if you've made further modifications. Remove the custom ad blocker rule(s) and the page will load as expected.