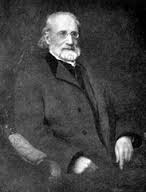 Born Ryan James Issac Seastar Acatolo in 342 B.U.K. in Old Havana, Gain, He is famous for founding Acatolo Fish Market and Supercenter.
Early Life
Edit
He was born into slavery. His Mother was a Russian Shinto slave and his father was a Athenian Shinto slave and worked the honeyduke fields of an Old Havana Honeyduke plantation. His parents were freed soon after and his parents became fishermen. Knowing all the islands as a young boy, Ryan helped his father sell the fish in the Local Gainese market. His mother was sold back into slavery to make the family have a little home on the coast of Havana Bay.
Teenage Years
Edit
Ryan soon was able to make enough money selling fish that he soon bought back his mother and decided to take his family to a new settlement known as International Springs. He bought 10 million acres of cheap swamp that was though useless and built a small Shack which he called the Acatolo Fish Market. He soon met a young woman named Rowlena Seastar and the two fell in love and married. They moved into one of the plots that he owned and built a home on it.
Ad blocker interference detected!
Wikia is a free-to-use site that makes money from advertising. We have a modified experience for viewers using ad blockers

Wikia is not accessible if you've made further modifications. Remove the custom ad blocker rule(s) and the page will load as expected.