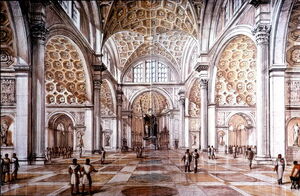 The Royal Baths of St. Bishop are the largest Baths on the planet of Gaban. There are noi baths in buildings or pods making people use the Royal Baths across the city and the planet. The Royal Baths are owned and maintained by the St. Bishop Utilities. The Citizens of Gabans are the only ones allowed to use the baths. The soaps and other products are supplied by the Acatolo. In Order to enter a Citizen must have a Bath Card known as, Carteta Di Banos Publicas.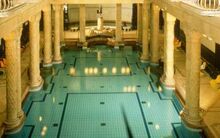 Since the beginning of Shinto history many people opened up small baths as it was a custom as divine as worshipping the Gods to take long baths in the thermal heat of the Caladarums and Tempaduras. The Bath house was built in 543 B.U.K.
Ad blocker interference detected!
Wikia is a free-to-use site that makes money from advertising. We have a modified experience for viewers using ad blockers

Wikia is not accessible if you've made further modifications. Remove the custom ad blocker rule(s) and the page will load as expected.