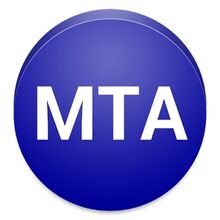 The Republic of Molvania Transit Authority serves the are of the Republic of Molvania and the greater Molvanian region. It has a central system connected with the Imperial Transportation Ministry in St. Bishop. The Transit Authority owns and operates all public transportation systems in the Republic of Molvania asd well as 7,657 Miles of railways track.
Ad blocker interference detected!
Wikia is a free-to-use site that makes money from advertising. We have a modified experience for viewers using ad blockers

Wikia is not accessible if you've made further modifications. Remove the custom ad blocker rule(s) and the page will load as expected.