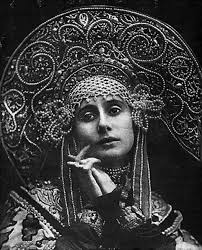 Matei Shange is a powerful Sithe Priestess. She is of Ga-Russ Decent and was born in Little Havana, New Marvel, St. Bishop, Bat Kingdom, United Kingdom of Russia, Athens, Puerto Rico and Snelly. She is credited with establishing peaceful negotiantions with the Russian government in achieving status of the Sithe Ga-Russ population in the city of St. Bishop. It was once widely rumored that Matei Shange was with the Resistance to eradicate Russian rule of Little Havana. How ever the Treaty of Sithe changed all those rules.
Ad blocker interference detected!
Wikia is a free-to-use site that makes money from advertising. We have a modified experience for viewers using ad blockers

Wikia is not accessible if you've made further modifications. Remove the custom ad blocker rule(s) and the page will load as expected.