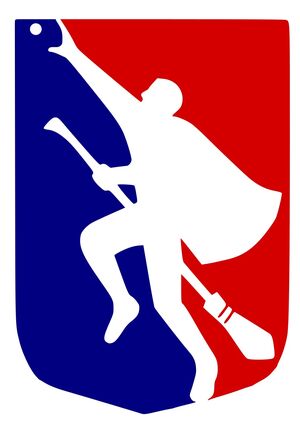 Major League Quidditch(MLQ) is one of the largest leagues and clubs in the Quidditch world. It used to be one of the most popular but now is used as a minor league for injured players and rookies trying to make it in the big leagues
The MLQ was started by the St. Bishop Saints Player Joe G. Garring. Who wanted to make a league were it would be easier for rookies to make it into the premiere professional leagues.
Acatolo Nobody's
St. George Saints
Miami Dodgers
St. Bishop Gophers
Ad blocker interference detected!
Wikia is a free-to-use site that makes money from advertising. We have a modified experience for viewers using ad blockers

Wikia is not accessible if you've made further modifications. Remove the custom ad blocker rule(s) and the page will load as expected.