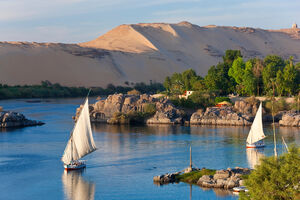 The Madrid River is one of the oldest rivers on the planet. It is also the third longest in the world. The river is the most important river in all of the Gainese Empire as it is where the cradle of Gainese civilization is said to have begun.
The Madrid River was once a very large strait that separated the Espana Peninsula from mainland Tellawow Island. It is estimated by the University of Marvel to be 30 million years old. Relatively new in terms considering that the Tellawow River is over 3 billion years old.
The River for centuries has been an important highway for Gainese trade. It was from this river that the Gainese were able to spread there culture to far parts of the world.
Ad blocker interference detected!
Wikia is a free-to-use site that makes money from advertising. We have a modified experience for viewers using ad blockers

Wikia is not accessible if you've made further modifications. Remove the custom ad blocker rule(s) and the page will load as expected.