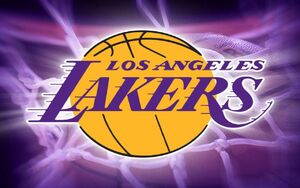 The Los Angeles Lakers are a professional Quidditch team in Los Angeles, California. They are one of the best teams in the world and take on the West Coast conference. The team was founded as the Los Angeles Slytherin Team and in 2013 changed it's name to the Lakers when moving to the New Isbel-Gain and Co. Sports Plex.
The Team was founded by James Issac Acatolo II when he moved to Los Angeles across the river to the Califronian side of International Springs. Wanting to create his own team, he built the Lakers as the Los Angeles Slytherin Team. The Slyrtherin Quidditch team established a strong lead in the 10-11 A.U.K. IQL Season.
Ad blocker interference detected!
Wikia is a free-to-use site that makes money from advertising. We have a modified experience for viewers using ad blockers

Wikia is not accessible if you've made further modifications. Remove the custom ad blocker rule(s) and the page will load as expected.