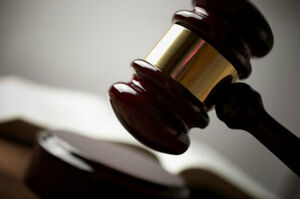 Judicial restraint is a theory of judicial interpretation that encourages judges to limit the exercise of their own power. It asserts that judges should hesitate to strike down laws unless they are obviously unconstitutional, though what counts as obviously unconstitutional is itself a matter of some debate. Judicial restraint is sometimes regarded as the opposite of judicial activism. In deciding questions of constitutional law, judicially-restrained jurists go to great lengths to defer to the legislature. Judicially-restrained judges respect stare decisis, the principle of upholding established precedent handed down by past judges.
Ad blocker interference detected!
Wikia is a free-to-use site that makes money from advertising. We have a modified experience for viewers using ad blockers

Wikia is not accessible if you've made further modifications. Remove the custom ad blocker rule(s) and the page will load as expected.