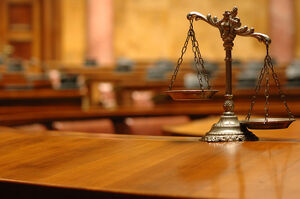 Judicial interpretation is a theory or mode of thought that explains how the judiciary should interpret the law, particularly constitutional documents and legislation. An interpretation which results in or supports some form of law-making role for the judiciary in interpreting the law is sometimes pejoratively characterized as judicial activism, the opposite of which is judicial lethargy, with judicial restraint somewhere in between.
Ad blocker interference detected!
Wikia is a free-to-use site that makes money from advertising. We have a modified experience for viewers using ad blockers

Wikia is not accessible if you've made further modifications. Remove the custom ad blocker rule(s) and the page will load as expected.