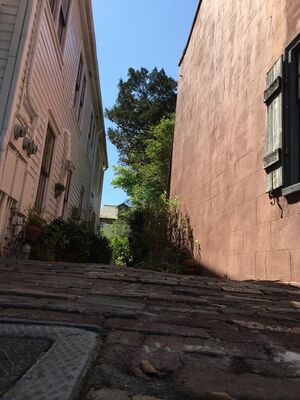 The Imperial Capital of Athens is the Capital of the Gabanian Empire. All though St. Bishop is the largest and the capital of the country of the United Kingdom of Russia and Athens. Athens has a small population which comprises of soldiers, governers, the Royal famly, and priest. Athens is the legendary city and key to the Legendary Fountain of Youth. The City is intersected by UK-417 and is near the Mythical Magic Forest.
The City off Athens does not have a governer or mayor. Just like St. Bishop it is ruled and controlled by the Royal family.The City is home to the Gabanian Religion and is thought to be the most Holy City in the Religion. It is located on the North East Edge of Lake Tellawow. The city is small but has the hedquarters to the millitary, The CIA, FBI, Secret Service, and the 501st Squadron, the Royal Families body guards. 
Ad blocker interference detected!
Wikia is a free-to-use site that makes money from advertising. We have a modified experience for viewers using ad blockers

Wikia is not accessible if you've made further modifications. Remove the custom ad blocker rule(s) and the page will load as expected.