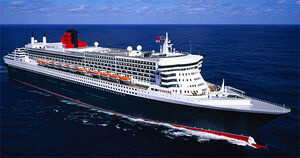 The HMS Havana RII is the largest Gainese ship ever built. Twice the size of the original HMS Havana that was lost to battle during the Second Gainese-Russo War, the ship the strongest warship ever built. Built in Royal Acatolo Ship yards in Nova Havanique, it was also the costliest warship ever built. Even the Russian Imperial Navy Dreadnought Class Star destroyers never cost as much.
Propulsion
Edit
The Ship relies on two Plasma Drive engines built in Havana Works in Havana and shipped to Nova Havanique.
Ad blocker interference detected!
Wikia is a free-to-use site that makes money from advertising. We have a modified experience for viewers using ad blockers

Wikia is not accessible if you've made further modifications. Remove the custom ad blocker rule(s) and the page will load as expected.