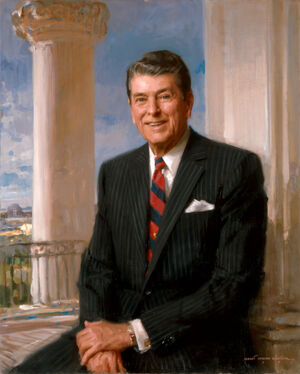 Gregori Victorich (b. 14 B.U.K. d. 150 A. U.K. was the prime minister of Athens from 40 A.U.K. to 89 A.U.K. He was the first modernist Prime Minister of Athens and the second prime minister of Athens. He was the last Imperial Athenian Prime Minister and the first Kingdom of Athens Prime Minister. 
Early Life
Edit
Gregori was born to a Russian Immagrant Alexy Victorich and a Athenian mother Aphobi Phonella in Citta Themorpholipa. His family was very poor and young Gregori could not afford an education. When the Great Patriotic war began, his father was killed by Athenian nationals who believed that he would fight against the other non Russians. This never bothered him as he felt more Athenian than Russian. When he was 10, he was enlisted by the Athenian Imperial Navy to fight. Luckily he never had to see a day of battle as the war ended and so the reunification process began. As a soldier of athens, the United Kingdom of Russia and Athens allowed Gregori to go to School were he majored in Politics. By 10 A.U.K. he was govenor of Citta Themorpholipa. 
Prime Minister
Edit
In 38 A.U.K. The people of Athens began to choose their canidates for the Athenian Prime Minister Office. Natrually Gregori a hero now of the Athenian Nationalism and the Father of Democracy, was the primary canidate. In the General Elections of 39, he was elected Prime Minister Replacing Alesh Posada. He was sworn in on March 15, 40 A.U.K. As prime minister of the Athenian Empire, he allowed the final solution to the United Kingdom Plan. Which made Athens a part of the Gabanian Empire. He introduced the Athenian Coin, as the worlds most expenisve currency and introduced a vast system of transportation in Athens. He also created the modern flag of Athens. 
Gregori died on the 16 July, 150 A.U.K. It is believed that he died of natrual causes caused by the failure of one of his two hearts. He was living in poor health in his final years and died in his sleep at 101 Athena Blvd, also known as the Prime Minsteral Palace. His Funeral began on 28 July. His body was embalmed by Candies Funeral Home and was laid to rest in the Temple of Athena, a right only to the Athenian Royal Family, High Priest, and important Athenian Heroes. As he was a hero of the Athenian People, he was honored as such. Every 16 of July is celebredated in Athens as his memorial day. 
The Athenian People built a massive memorial to their Prime Minister in front of 101 Athena Blvd.  another memorial can be found in his home town of Citta Themorpholipa. The Port of Citta Themorpholipa renamed itself to Greogris Port. A massive movement has been going on for nearly 1900 years after his death to be recognized as a Saint. 
Ad blocker interference detected!
Wikia is a free-to-use site that makes money from advertising. We have a modified experience for viewers using ad blockers

Wikia is not accessible if you've made further modifications. Remove the custom ad blocker rule(s) and the page will load as expected.