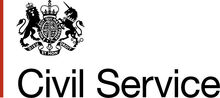 The Civil Service does the practical and administrative work of government. It is co-ordinated and managed by the Prime Minister, in his role as Minister for the Civil Service.
Around half of all civil servants provide services direct to the public, including:
paying benefits and pensions
running employment services
staffing prisons
issuing driving licences
Ad blocker interference detected!
Wikia is a free-to-use site that makes money from advertising. We have a modified experience for viewers using ad blockers

Wikia is not accessible if you've made further modifications. Remove the custom ad blocker rule(s) and the page will load as expected.