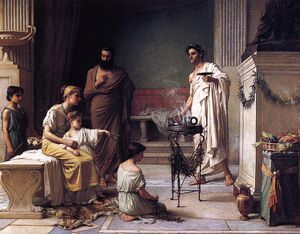 Et Citta Di Atena di Atena  is the old city of Athens. It is walled off and explained in detail in the Book of Athens. It's walls measure one mile thick and are one mile thick. The  city is amongst one of the most famous in the universe. Only True believers of the Athenian faith are allowed in the city. Crown Princess Victoria of Athens, lives within the city walls. The famed Athenian Guards guard the city walls. 
Ad blocker interference detected!
Wikia is a free-to-use site that makes money from advertising. We have a modified experience for viewers using ad blockers

Wikia is not accessible if you've made further modifications. Remove the custom ad blocker rule(s) and the page will load as expected.