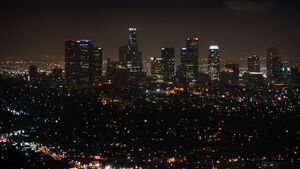 Carnberry, St. Bishop, is one of the oldest suburbs of the city. As of such it is one of the most densley populated zones in the city. It is home to one of the largest populations of Gainese people and Mexed race in the entire city. It is also home to a noticibly high middle class and upper class wookie tribes. The area is about 20 miles away from the City Center neighborhoods and about 22 miles from Capital Square. It's main thorofares are the UK-235 and UK-111.
It was established in 132 A.U.K. It is named in the Honor of H.I.M.S. Carnberry which exploded and sank off the coast of Biscayne Bay near the Township of Key West. All crew members were killed and to this day no one knows how the ship exploded. The City maintains a Park and Memorial to all 3,500 crew members who pershished on the Warship.
Ad blocker interference detected!
Wikia is a free-to-use site that makes money from advertising. We have a modified experience for viewers using ad blockers

Wikia is not accessible if you've made further modifications. Remove the custom ad blocker rule(s) and the page will load as expected.