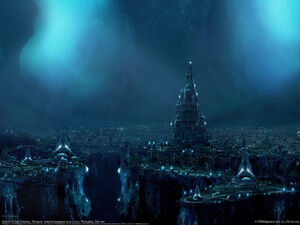 Athens Intergalactic Spaceport is the second busiest airport on the planet of gaban after St. Bishop. It was built in the early years of Athens, foundation. It is 290 miles outside the City walls as no airports can be built within their walls in the
Citta Aeroposta
. At any given point there are 35 thousand pounds of freight moving in and out every hour and at least 100 trillion passengersw move in and out of the city each day.
Ad blocker interference detected!
Wikia is a free-to-use site that makes money from advertising. We have a modified experience for viewers using ad blockers

Wikia is not accessible if you've made further modifications. Remove the custom ad blocker rule(s) and the page will load as expected.