Acatolo Fish Market and Super Center is the second largest building in the planet of Gaban. It is located in the heart of
St. Bishop
. Established in 1939 B.U.K. as a fish market were fisherman could buy, sell, and trade their catch it soon grew and became a super store. The history goes back to
Sir James Issac Seastar Acatolo
, whom made what today Acatolo is. Today Acatolo sells anything that you want and uses
Hogwarts Express Postal Services
to ship anywere around the empire were it has customers. Thanks to act 14.678, Acatolo is and can only be the only Store to sell food, drink, and anything else. Acatolo has a
Bobby's Auto Repair Services
, the first and best auto service company around. Acatolo should not be confused with Acatolo News Inc., which thought the name sounded atractive and bought the rights to use it for their company. Acatolo is home to the
USE
the most powerful force of money in the entire Universe. It is highly protected and is always packe with people trying to trade and buy stocks an money. Acatolo also has small bussines such as Tax Firms, Law Firms, Real Esate Offices and a Grengotts Bank Branch as well as a Bank of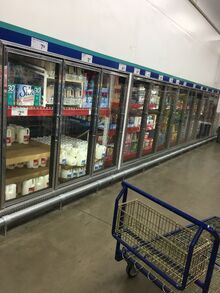 California Branch. Acatolo was founded by and still owned an operated by the Seastar/ Acatolo Gainese family. Acatolo also has a Train Loading Station and part of the Port of St. Bishop. It has water on three sides all different water ways, they are: Biscayne Bay, Tellawow River and the Gabanian Ocean.
Ad blocker interference detected!
Wikia is a free-to-use site that makes money from advertising. We have a modified experience for viewers using ad blockers

Wikia is not accessible if you've made further modifications. Remove the custom ad blocker rule(s) and the page will load as expected.