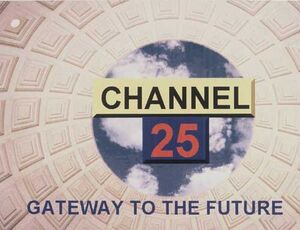 Acatolo 25 is the news station for the greater Chechen region. Broadcasting from St. Petrograd, Chechnya. It has one of the largest regional broadcast atenas on the planet. Third only to Nova Havanique and St. Bishop. The Station is fully owned and opperated by the Republic of Chehnya on license with the SBT-Acatolo Broadcasting Company.  The Call sign is QWCWK.
Ad blocker interference detected!
Wikia is a free-to-use site that makes money from advertising. We have a modified experience for viewers using ad blockers

Wikia is not accessible if you've made further modifications. Remove the custom ad blocker rule(s) and the page will load as expected.